Hope into Action: Black Country
Hope into Action: Black Country provides homes for the homeless and refugees in one of the most socially deprived areas in England. The Black Country has 2 wards which are in the top 1% of the country's most deprived areas.  The local authorities for Sandwell and Wolverhampton are among the top 20 most deprived local authorities in the UK out of 326. At any given time, 20 people are sleeping rough on the streets of the Black Country. There are also countless hidden homeless surfing sofas, squatting or stuck in the hostel system. In addition to this more than 11,500 people are on the waiting list to be accommodated in local authority accommodation in the borough of Wolverhampton alone.
Hope into Action: Black Country currently runs 4 houses in partnership with four churches housing 12 tenants. Two of these properties are housing refugees from Eritrea, Sudan and Kuwait. The other two properties are housing ex-offenders and other former homeless males. In 2016 we are seeking to purchase two additional properties in Wolverhampton in partnership with two new churches. We are also moving forwards with a number of projects in the neighbouring borough of Sandwell in partnership with three new churches.
There are various ways you could get involved through partnering your local church with us, investing in property, praying, giving, promoting and even volunteering in the office. Find out more about how you could help by contacting us using the details below.
Hope Into Action: Black Country
Latest News
Funding News
£51,552 towards Salaries and Core Costs over 3 years
£18,000 Towards Salaries and Core Costs over 3 years
ARCHIVE
Merry Christmas and a Happy New Year (A review of 2015)
Opening the next houses including refugees (September 2015) #refugeeswelcome
Annual Report (August 2015)
Recruiting a Church and Tenant Empowerment Officer (July 2015)
How does it work and how do I get involved? (March 2015)
Facebook and Twitter accounts up and running (see links below)
Homes of Hope (October 2014)
Opening the first House (September 2014)
Making a start (January 2014)
Hope Into Action: Black Country
Partner Churches
Grace Church Wolverhampton
International Life Centre
Tabernacle Baptist Church
Holy Trinity Heath Town
St Mary's Bushbury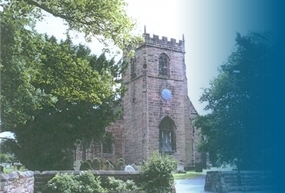 <
p style="text-align: left;">

Contact Us
07910 757 392
176 Wolverhampton Street, Bilston, West Midlands, WV14 0LZ
Email: matthieu.lambert@hopeintoaction.org.uk